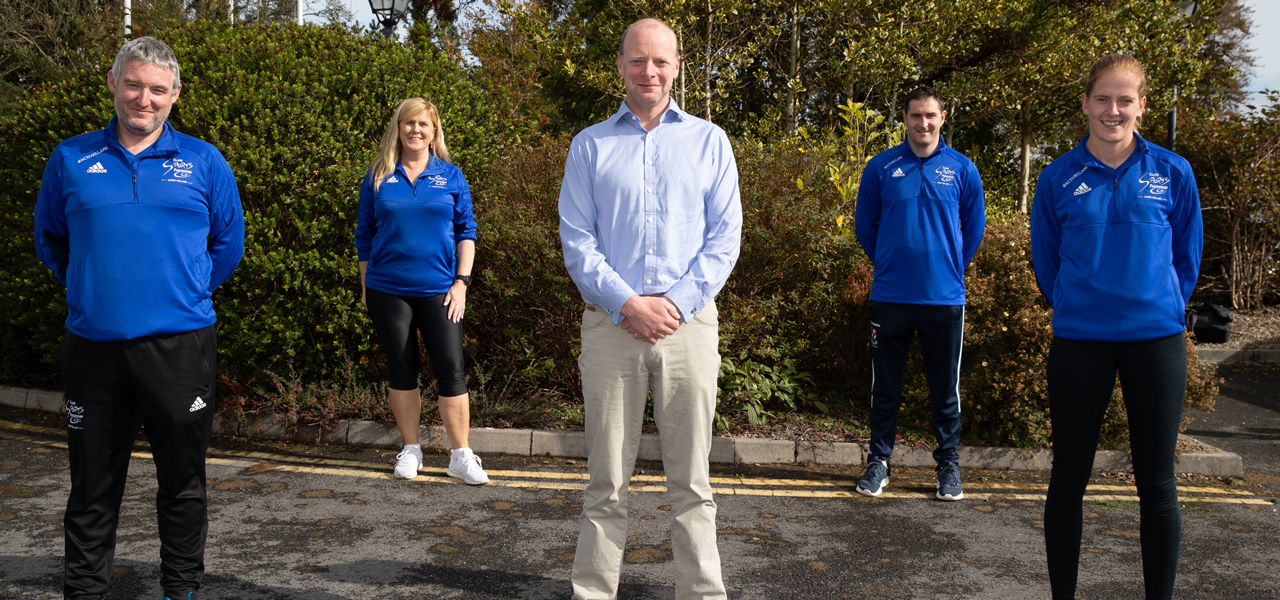 About Clare Sports Partnership
Structure
The Clare Local Sports Partnership (CLSP) was established in 2001 by the Irish Sports Council (ISC), now known as Sport Ireland (SI) as part of the Local Sports Partnership Initiative 'A New Era for Sport'. This approach was the first national physical activity participation strategy funded through a dedicated state agency. CLSP is a limited company financed by SI, with a requirement of the CLSP to match the ISC contribution.
CLSP is governed by a board of director's representative of key agencies throughout the county. These include Clare / Limerick Education and Training Board, Clare County Council, Disabled People of Clare, An Garda Siochana, HSE, Clare Community Forum, Clare Local Development Company, Chamber of Commerce and sport representatives. These representatives also individually sit on sub-committees with reporting functions to the board.
The daily operations and governance of the CLSP is the responsibility of the Sports Partnership Coordinator.
CLSP work with key stakeholders nationally and within the county to target audiences and deliver specified activities and projects. The key target markets which have been the focus of development over the previous number of years include:
Women in Sport
Older Adult
People with Disabilities
School Children
Unemployed
Disadvantaged Youths
Emigrant Communities
Vision & Mission
Clare is a place where we foster, support and encourage a healthy and happy lifestyle for each individual. The Clare Sports Partnership aims to facilitate people of all ages and abilities with the opportunity to participate in sporting activities. Through involvement in sporting activity, each individual can express or improve his/her physical fitness, mental well-being, form social relationships and/or obtain competitive results.
Mission:
By providing leadership and support, Clare Sports Partnership will increase participation in sport and physical activity throughout County Clare in order to ensure that sport & Physical Activity becomes normalised for all members of our community
Vision:
Where everyone in County Clare can enjoy physical activity and sport to their full potential, where physical activity and sport is valued and supported at every level of society and is everyone's responsibility.
Value Statement:
Clare Sports Partnership will provide strategic leadership and partnership in County Clare, while operating simultaneously with the relevant local and national strategies and policies, in an inclusive, honest and transparent manner in order to promote and support the development of sport and physical activity in our county. We will honour our values by empowering people and clubs, who are the lifeblood of many towns and villages throughout County Clare in their role of enhancing and enriching people's lives and providing a healthy and enjoyable sport and physical activity experience.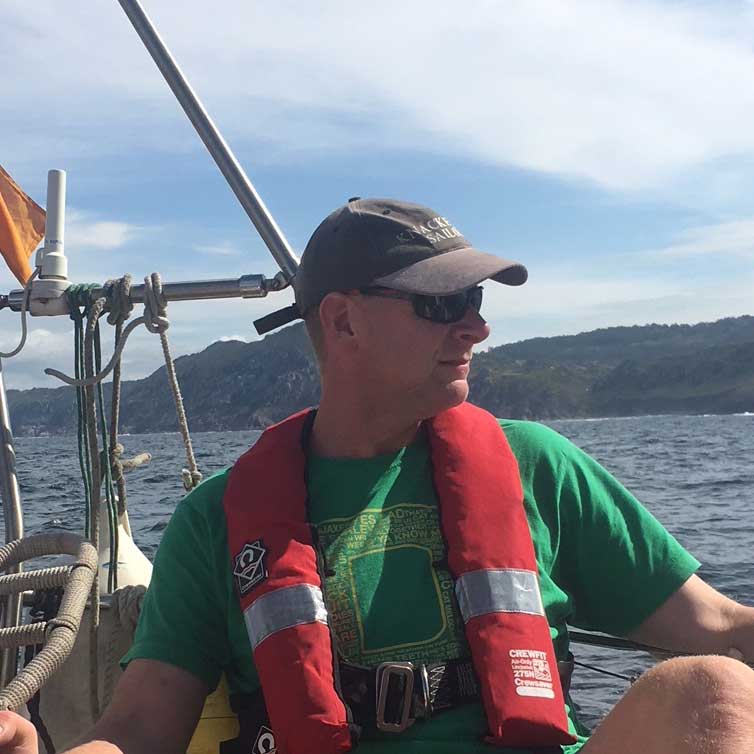 John Sweeney
Coordinator / CEO
John (BA Phys Ed, Msc PPM) is an experienced project and program manager working in this not for profit sector since 2001. John has vast experience working with both statutory and non-statutory stakeholders, at board and individual level. He has expertise in policy development, conflict, influencing and negotiation skills. He holds an advanced diploma in personal and executive coaching. John is married with three children and his hobbies include sailing, caving, cycling and kayaking.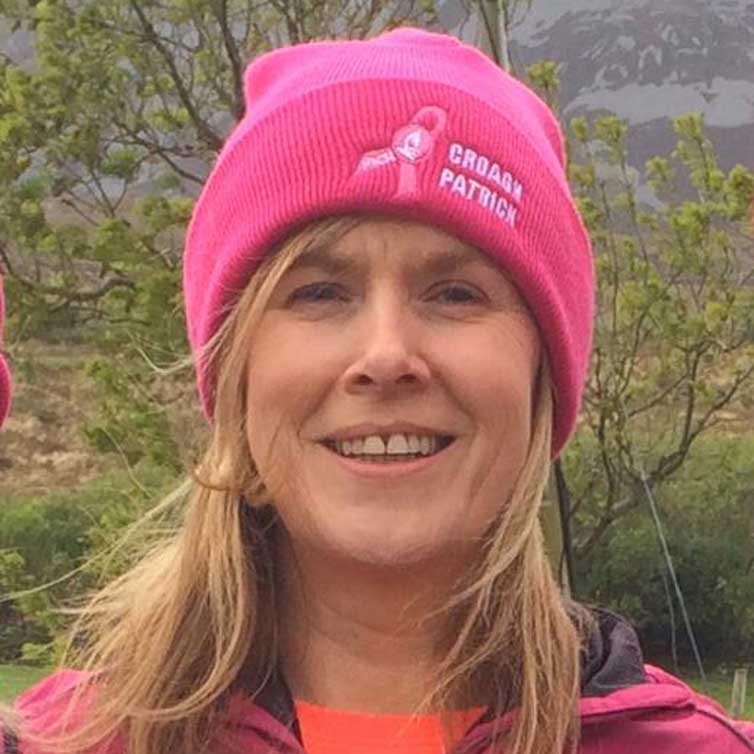 Catherine Ryan
Administrator
Catherine joined Clare Sports Partnership as Administrator in March 2002. She handles the day to day operations of the Partnership such as accounts, finance and general office administration. With qualifications in Office Administration and a Teaching Diploma in IT and having worked in varying sectors, she brings extensive experience to her role. Not ever having had much involvement in sport in her past, Catherine now credits the Sports Partnership for her love of walking, hiking and running after participating in Clare Sports Partnership Meet & Train initiatives.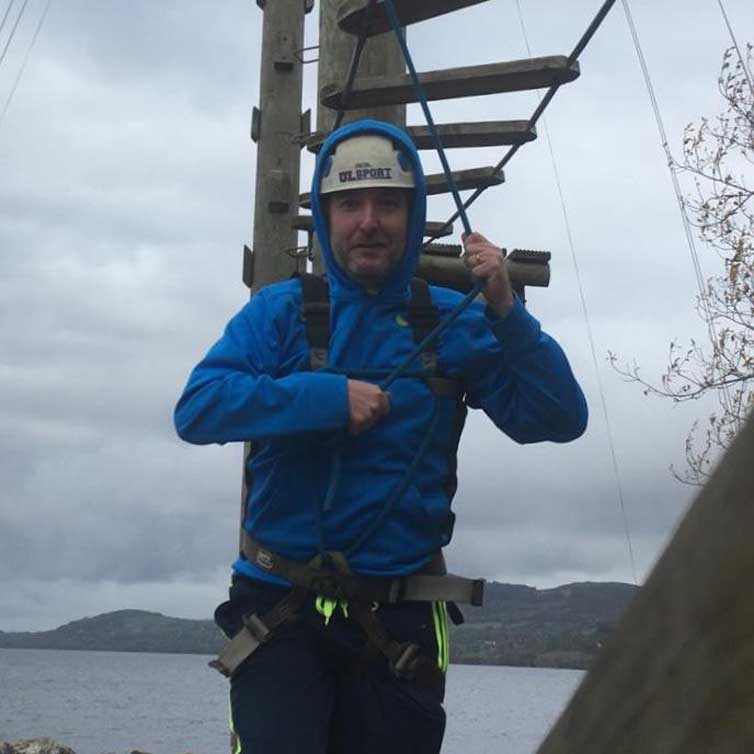 James Murrihy
Sports Inclusion Disability Officer
James joined the Sports Partnership as a Sports Inclusion Disability Officer in 2008. He has a B.Sc in Financial Management and Marketing from Dublin Institute of Technology. Presently he organises and supports programmes and projects in both the Disability and Mainstream sectors. James' knowledge and experience in the sports disability sector comes from him being a former Irish Paralympian in 7 a side football having competed in 2 Paralympic Games. He is currently a Board of Director of the International Federation of Cerebral Palsy Football wich governs Paralympic 7 a side football.
Pat Sexton
Community Sports Development Officer
Pat Joined our team in 2019. He holds a Degree in Recreation and Sports Management from Waterford IT. He is responsible for our Community Sports Hub and Women in Sport Programmes. He has a passion for Rugby, Gaelic Games and Cycling. He captained WIT to two Trench Cup finals in 2014 & 2015.
Marian Rodgers
Community Sports Development Officer
Marian has been a team member since 2016. From Ogonnelloe, Marian holds a BA in Recreation and Leisure Management from Cork IT. She has a passion for camogie and plays with Scariff / Ogonnelloe. Marian manages our Community & Schools Youth Programmes and Club Development.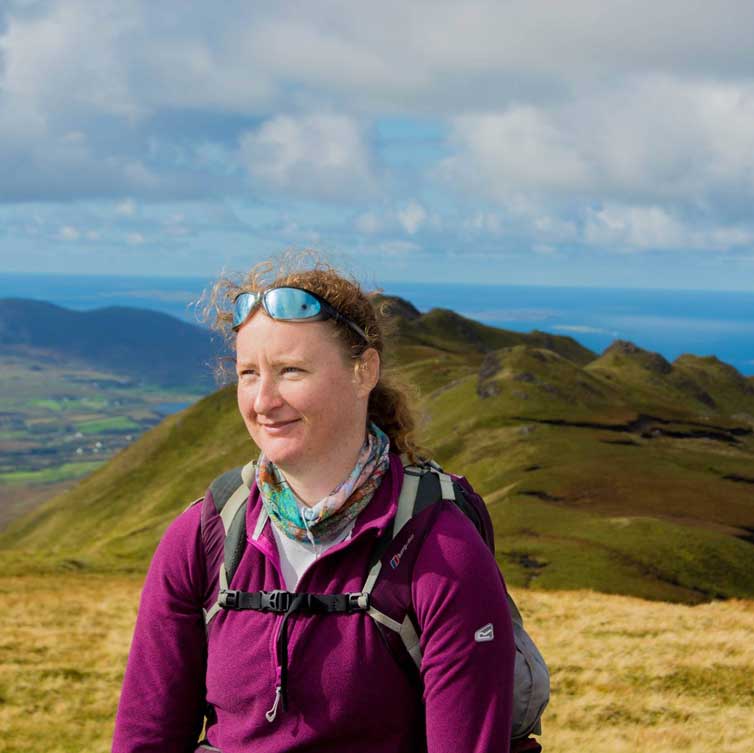 Jessica O'Keeffe
Sports Development Officer
Jess joined our team in 2020. She earned a Masters in Sports Coaching from UCD in 2018. Her research focused on transformational leadership and adolescent dropout from sport. She is responsible for New Communities/Ethnic Minorities and Club Development. Jess has coached rowing for over a decade at all levels in Ireland and abroad. She has been recently Head Coach of the Shannon Dragons – dragonboating club. Previously she has worked in community development and outdoor education. She has represented Ireland in both rowing and coaching and she has captained Parteen Ladies Football team. Her current passion is mountain biking among other outdoor pursuits.
Clare Local Sports Partnership is a private company, limited by Guarantee managed by a Board of Directors. The Board of Directors takes overall legal responsibility for the work of CLSP. Acting collectively the Board must ensure the company is appropriately managed, is solvent, and achieving its objectives.
Chairperson – Mr. Tim Forde, Clare Co Co
Secretary – Cllr. Ann Norton, Limerick Clare ETB
Treasurer – Dr. Paul McKenna, HSE
Directors – Cllr. Joe Garrihy Clare Co Co, Cllr. Joe Killeen Clare Co Co, Mr. Ger O'Halloran CLDC, Mr. Jim Madden Clare & District Soccer League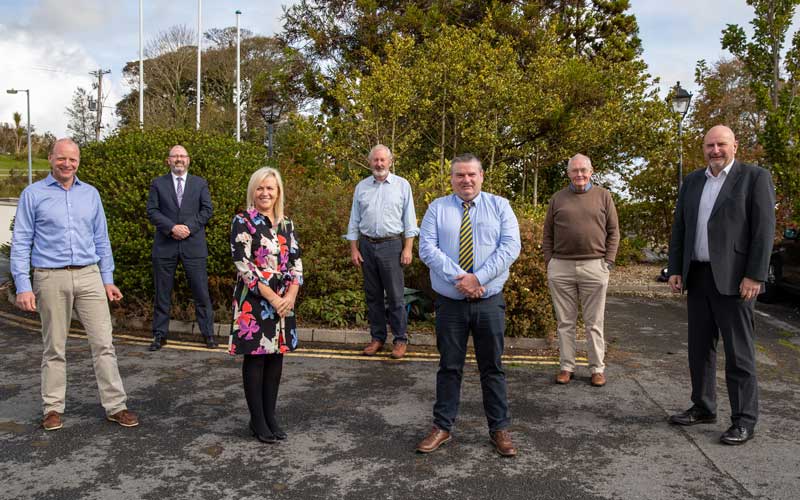 Clare Local Sports Partnership Disability Inclusion Policy Statement 2020
Our organisation welcomes all members of the community, regardless of their abilities. We will include people with disabilities in our organisation in both playing and non-playing roles to the greatest extent that we can. We will endeavor to make our organisation as inclusive and accessible as possible, based on our commitment to comply with the Equal Status Acts 2000-2012, the Disability Act 2005 and Article 30.5 of the United Nations Convention on the Rights of Persons with Disabilities.
We are also committed to fulfilling the requirement of the Sports Ireland Policy on Participation in Sport by People with Disabilities and to signing and engaging with the Sport Inclusion Disability Charter.
Safe Guarding Children
Child Safeguarding Statement
Clare Sports Partnership provides various sporting activities and opportunities for young people through participation in clubs, regional/provincial events and through our national teams.
Clare Sports Partnership is committed to safeguarding children and by working under the guidance of our Safeguarding Policies our staff, both volunteers and employed, working with our young people, throughout the organisation, seek to create a safe environment for young people to grow and develop.
Clare Sports Partnership's written Risk Assessment document indicates the areas of potential risk of harm, the likelihood of the risk occurring, and gives the required policy, guidance or process documents require to alleviate these risks. The list of risks identified are contained in the following categories: Club and Coaching Practices; Complaints & Discipline; Reporting Procedures; Use of Facilities; Recruitment; Communications; and General Risk of Harm.
The Risk Assessment was undertaken on 10/03/2018
Our Child Safeguarding Statement has been developed in line with requirements under the Children First Act 2015. In addition to our Risk Assessment document described above, there are further procedures that support our intention to safeguard children while they are availing of our activities.
Clare Sports Partnership has the following procedures in place as part of our Safeguarding Policies:
Procedures for the management of allegations of abuse or misconduct by staff or volunteers against a child availing of our activities
Procedures for the safe recruitment of staff and volunteers to work with children in our activities
Procedures for access to child safeguarding training and information, including the identification of the occurrence of harm
Procedure for reporting of child protection or welfare concerns to Statutory Authorities
The Mandated Person for Clare Sports Partnership is John Sweeney.
We recognise that implementation is an ongoing process. Our Club is committed to the implementation of this Child Safeguarding Statement and the procedures that support our intention to keep children safe from harm while availing of our activities.
This Child Safeguarding Statement will be reviewed on 10/03/2020
Signed: JOHN SWEENEY Date: 10/ 03/ 2018
(On behalf of the Clare Sports Partnership)
Name: John Sweeney Phone no: 0656865434
For queries on this Child Safeguarding Statement, please contact John Sweeney – 0656865434