Welcome to our coaching resources page. Here you will find information and resources that will support your coaches.
Sport Ireland Women in Coaching Toolkit for Clubs
The toolkit has been developed as part of the work of Sport Ireland under the Coaching and Officiating pillar of its Policy on Women In Sport and in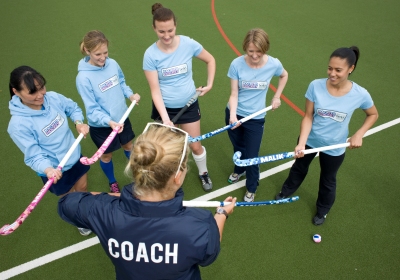 response to research conducted on women in coaching in Ireland. All sports organisations are encouraged to use this toolkit on a regular basis. It should become the constant reference for all organisational planning relating to the coaching workforce (staff or volunteers) in sport. There is no sport in Ireland that cannot benefit from understanding more about recruiting, developing, or retaining women in coaching.
Sport Ireland Women in Coaching Toolkit (FINAL) 
Physical Literacy
This Factsheet has been developed by Sport Ireland Coaching in partnership with Stranmillis University College. It aims to consolidate the knowledge and understanding participants' gained through completing the Physical Literacy Module – Foundation Level, which provides a personal and professional development opportunity for those interested in developing their own physical literacy and/or helping others develop their physical literacy throughout the life course.
Sport Ireland Coaching-physical-literacy-module-factsheet-sept-2018
Coach Re-engagement
Are your coaching numbers dropping in your club? Have you restarted post-pandemic with fewer coaches? See the Sport Ireland factsheet on re-engaging your coaches.
Sport Ireland Coach Re-engagement
iCoachKids
iCoachKids (iCK) is a not-for-profit initiative co-funded by the Erasmus+ programme of the European Commission which aims to support the development of a Specialist Children and Youth Coaching Workforce across the EU. Ultimately it aims to make sure all children and youth sport participants have a positive experience led by suitably trained coaches leading to a lifelong love for sport and physical activity and healthier and happier lives.
Developing Effective Environments for Youth Sport Chapter 1 Study Guide – English
iCoach Kids Video Motivating Kids in Sport