COVID 19 Exercise from home
We know that this is a challenging time for parents of young children as you are trying to juggle your own work whilst also meeting the needs of your children. Here are some ideas below that are suitable for younger children.
Active Storytime by Marian Rodgers
Active Storytime with Buddy the dog, has been piloted in 6 Clare primary schools this year, with great feedback. During this difficult time, we now want to let Buddy into your homes! We asked on social media if you would like to meet Buddy and you said absolutely, after all, he's a humans best friend! Be sure to modify activities if your friend has a disability. An example would be where buddy crawls, just wheel around the room! Woof, woof!!
My Fitness Challenge
We have designed a number of challenges for youths aged 4+ years to focus on key fundamental movements. Children can register for free through this link.
Once registered, you will gain access to your challenge book.
Take on the 'My Fitness Challenge', and see how good you are at catching/ throwing/ jumping/ running. Practice the skills and see can you improve on your score. Get the entire family involved, and try the family challenges too.
Lets Play Clare
21 Days of games aiming to achieve 60 mins of physical activity daily – This programme was created and kindly shared by Sligo Sports and Recreation Partnership for use.
You can read the programme
here.
Cycling
Our Sports Development Officer Pat has created 4 videos to help children improve their cycling skills, similar to our Cycle Right and Sprocket Rocket programmes that we deliver in schools.
Safefood
Safefood have  a wonderful page with links to many old fashioned games. This is a fantastic resource, where you can get all the family involved and have lots of fun; so for games like Hopscotch, Kick the Can, Simon says and many more click here.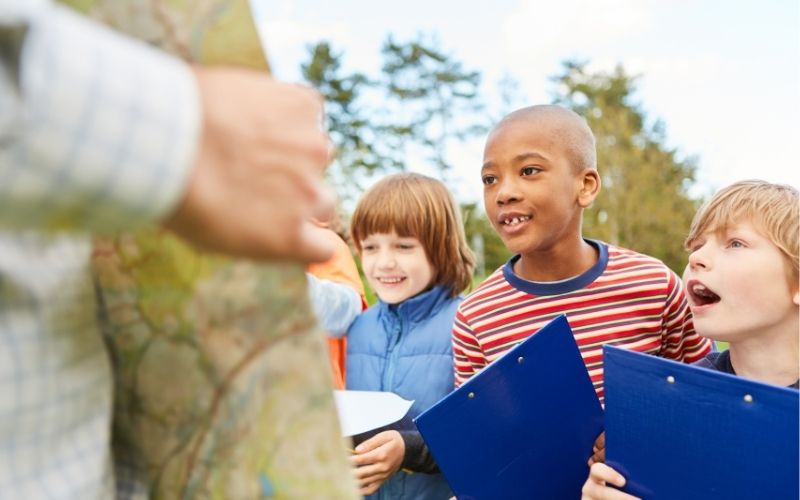 Obstacle Course
Why not get your children to design their own active obstacle course? Use whatever you have in your garden or house. You can do this in the sitting room or garden. Let them make up the rules! We have 2 videos below with examples. Enjoy!
Get Active: Primary Schools
For any of the below mentioned school programs you can contact Marian at 065-6865434 or marian@claresports.ie
Here's a sample of what we do: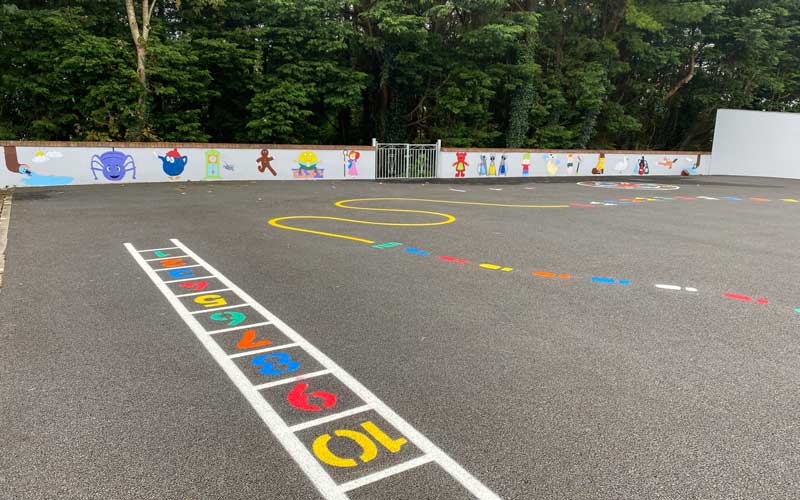 Playground Markings
Stencils and paints are supplied free of charge, enabling you to create playground markings around your school. All you have to supply is the labour! We have a number of sets, which are given on a first come first serve basis ideally for a two week period (weather dependent). Contact the office to place your school on the waiting list.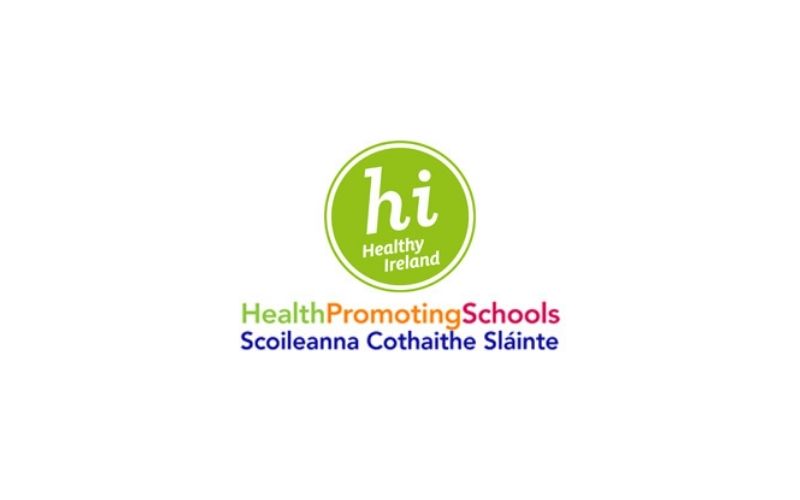 Health Promoting Schools
The National Health Promoting Schools Programme is coordinated by the HSE and the Department of Education & Skills and provides schools with a practical framework to promote children's health and wellbeing. Clare Sports Partnership offer support and assistance to school wishing to achieve their Health Promoting Schools.
You can see the framework document Health Promoting Schools..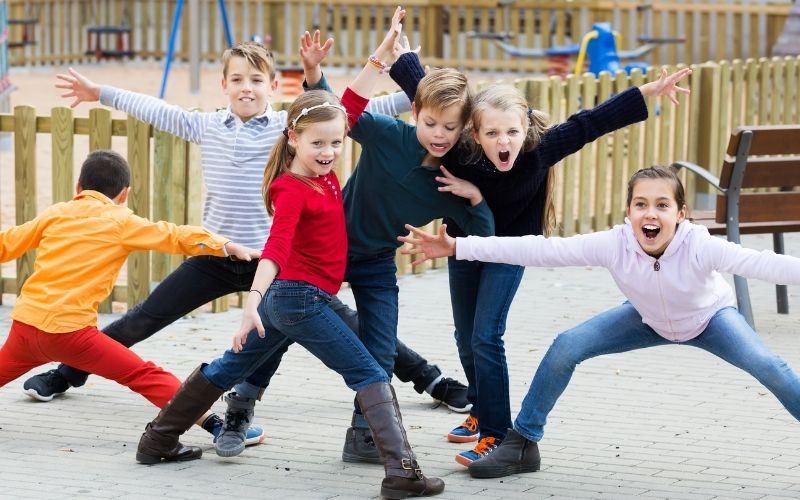 Active Homework Challenge
This years programme will run in January over a three week period, with each child completing some form of 'physical activity' outside of school hours as part of their daily homework. This can be CSP recommendations, chosen by the teacher, or left up to the pupil themselves. Free support resources in the form of exercise ideas, and record diaries are  provided. All participating schools are then entered in a draw , where two schools will be randomly selected for 5 free tutored hours of physical activity for their school.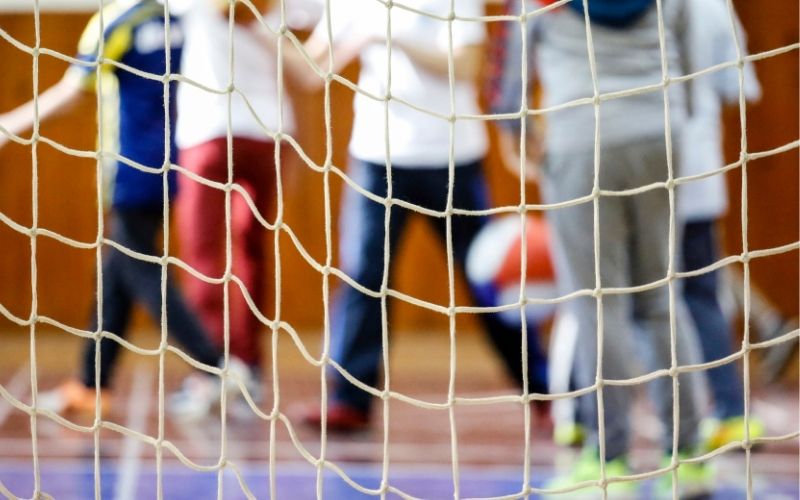 Sports Hall Athletics
A programme which introduces children to team athletics in a fun environment and develops fundamental (ABCs) skills for all participants. Provision is made for inter-schools and inter-county team competitions. This also leads on to a national finals day. There are four categories:
3rd & 4th class girls/ boys
5th & 6th class girls/boys
Support is offered through training, equipment loan, and human resources where possible.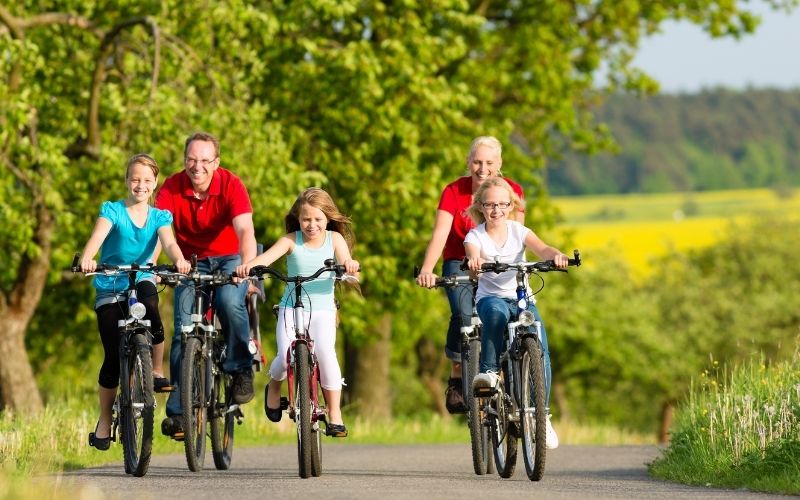 Cycle Right
This is the new National Standard in Cycling developed between Cycling Ireland , the RSA and Department of transport. It covers everything from theory to actual on road cycling. A qualified tutor, bicycles and helmets are supplied during the four week course.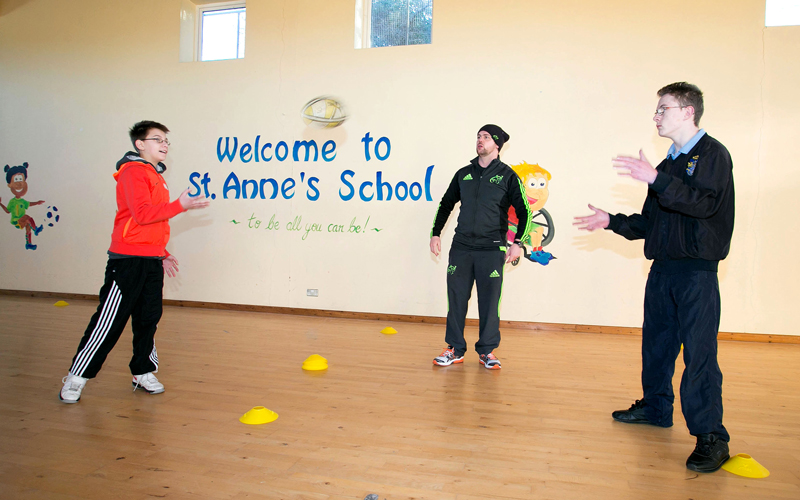 Disability Sports
Our Sports Inclusion Disability Officer James can help and support the inclusion of children with disabilities within the schools physical activity programmes. This is done through delivering Disability Awareness and/or Inclusion Training.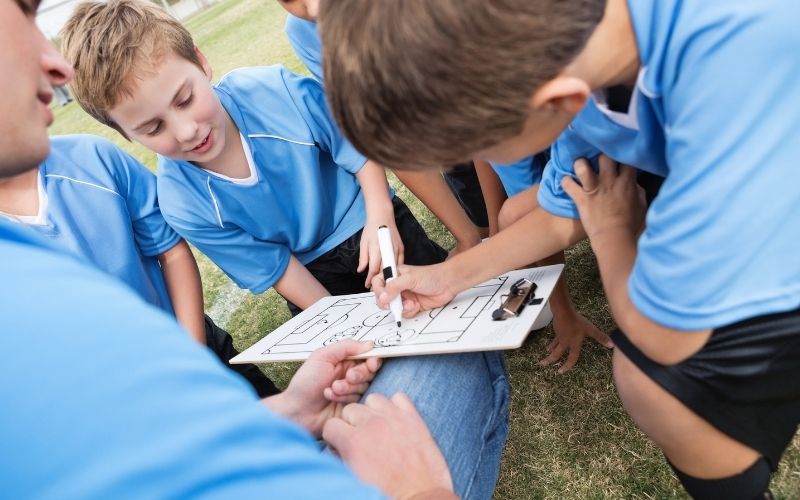 Active Schools Support
The Clare Sports Partnership endeavors to assist all primary schools throughout Clare with the supports they require in order to be as physically active as possible. Such supports include equipment loan, human resources where possible, coaching and training, advice on increasing physical activity within the school setting and much more.