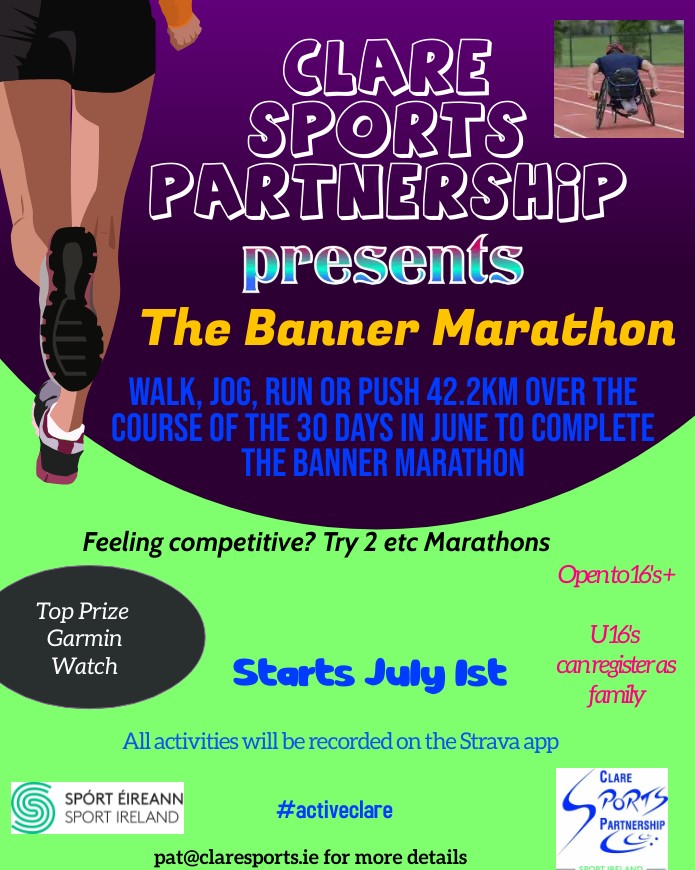 As we approach the holiday season. We are thrilled to launch our Banner Marathon.
Your challenge is to walk/jog/run or roll 42.2km over the 31 days in July. (You can always try 2, 3 or 4 marathon if you are feeling confident)
In 2020 & 2021, 85% of people that registered completed their target to be entered in to the draw for a Garmin smartwatch which is up for grabs in 2022.
Sign up as an individual or as a family. What will you get from the challenge? You will become fitter, have more energy plus you will get to see the amazing scenery of our stunning County Clare.
You will join our free Strava app where we will track your progress over the month.
You will not be disappointed!!