This is a new and exciting 8-week physical activity programme for HSE staff in Ennis.
The programme consists of two physical activity sessions per week, starting Thursday September 15th.
Tuesday mornings at 7.45am – 8.45am.
Thursday evenings at 5.15pm – 6.15pm
Each session will take place in the Fairgreen Park in Ennis. Activities include strengthening exercises, aerobic workouts and mobility and flexibility. This pilot programme also includes pre and post testing and personal goal setting. The pre-testing and individual goal setting will take place in St. Joseph's Doora Barefield GAA hall in Gurteen on Tuesday September 13th from 9am – 2pm. This will mark week 1 of the programme. Post testing will take place on week 8 of the programme, Thursday Nov 3rd in the same hall.
The fee to take part in this exciting initiative is €30.00 per person. This fee covers registration for the programme and includes an exercise pack consisting of a set of dumbbells, a resistance band and skipping rope for each participant to keep.
This is a fantastic way to start your physical activity journey or to ease yourself back into exercise. What's more is that, the Healthy DOJO programme offers a brilliant opportunity for you to get to know those working in the same field as you whilst having fun!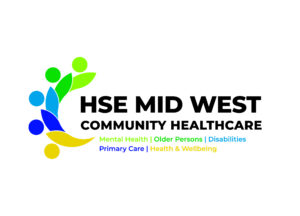 If you would like to find out more information about the Ennis Healthy DOJO programme please contact Bernadette Mullins (Health Promotion & Improvement Officer, Mid West Community Healthcare) on 087-4065038 or bernadettem.mullins@hse.ie