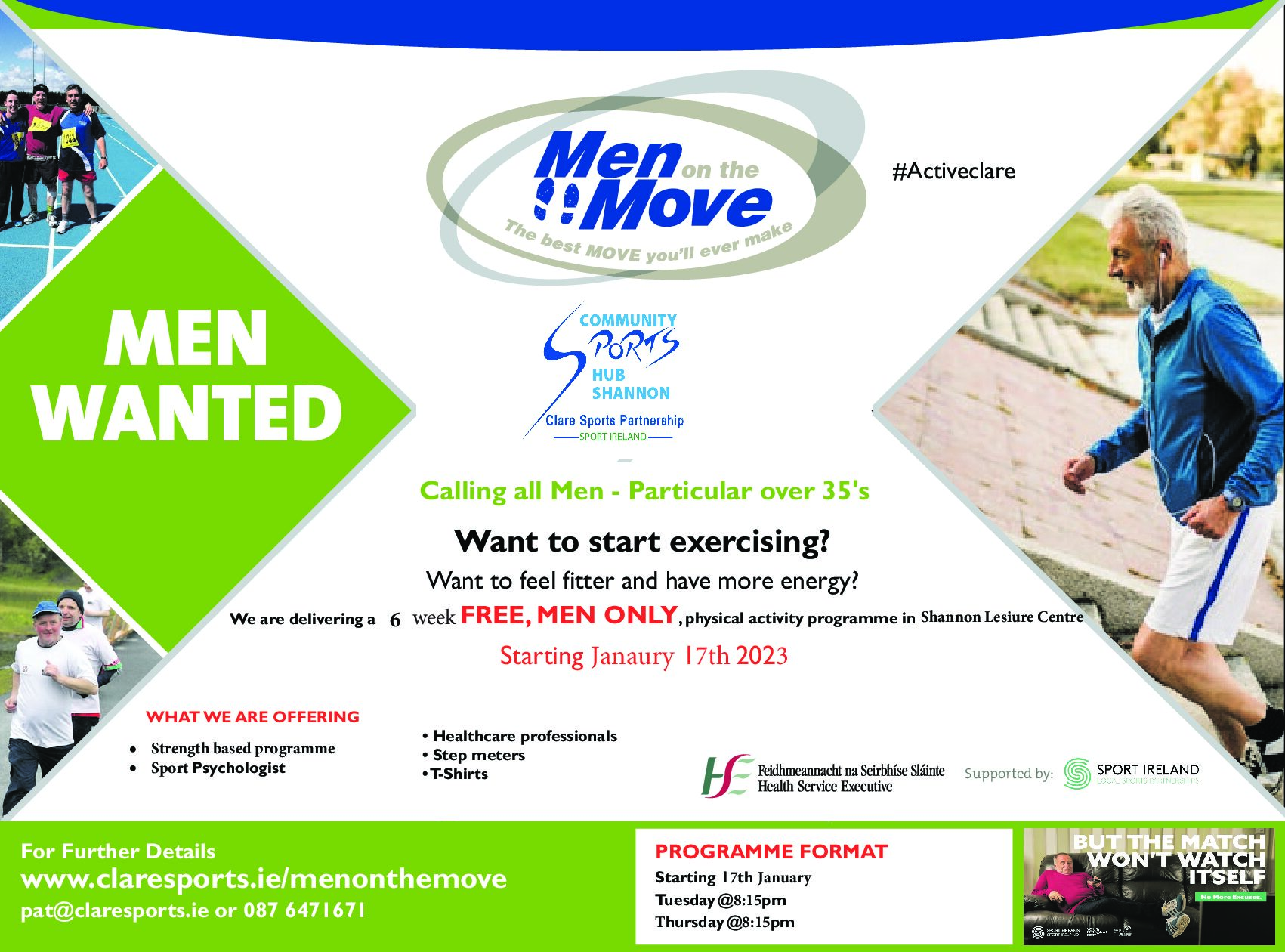 Clare Sports Partnership and Shannon Lesire Centre are rolling out a Men on the Move programme.
This programme is aimed at men over the age of  35 that want to start exercising or return to exercise. Join other men on this programme to move at your own pace and increase your physical activity level over the six weeks.
We start on Tuesday 17th of January at 8.15pm in Shannon Leisure Centre.
Running every Tuesday and Thursday at 8:15pm, each session is one hour.
Join this supportive programme and improve your health in 2023