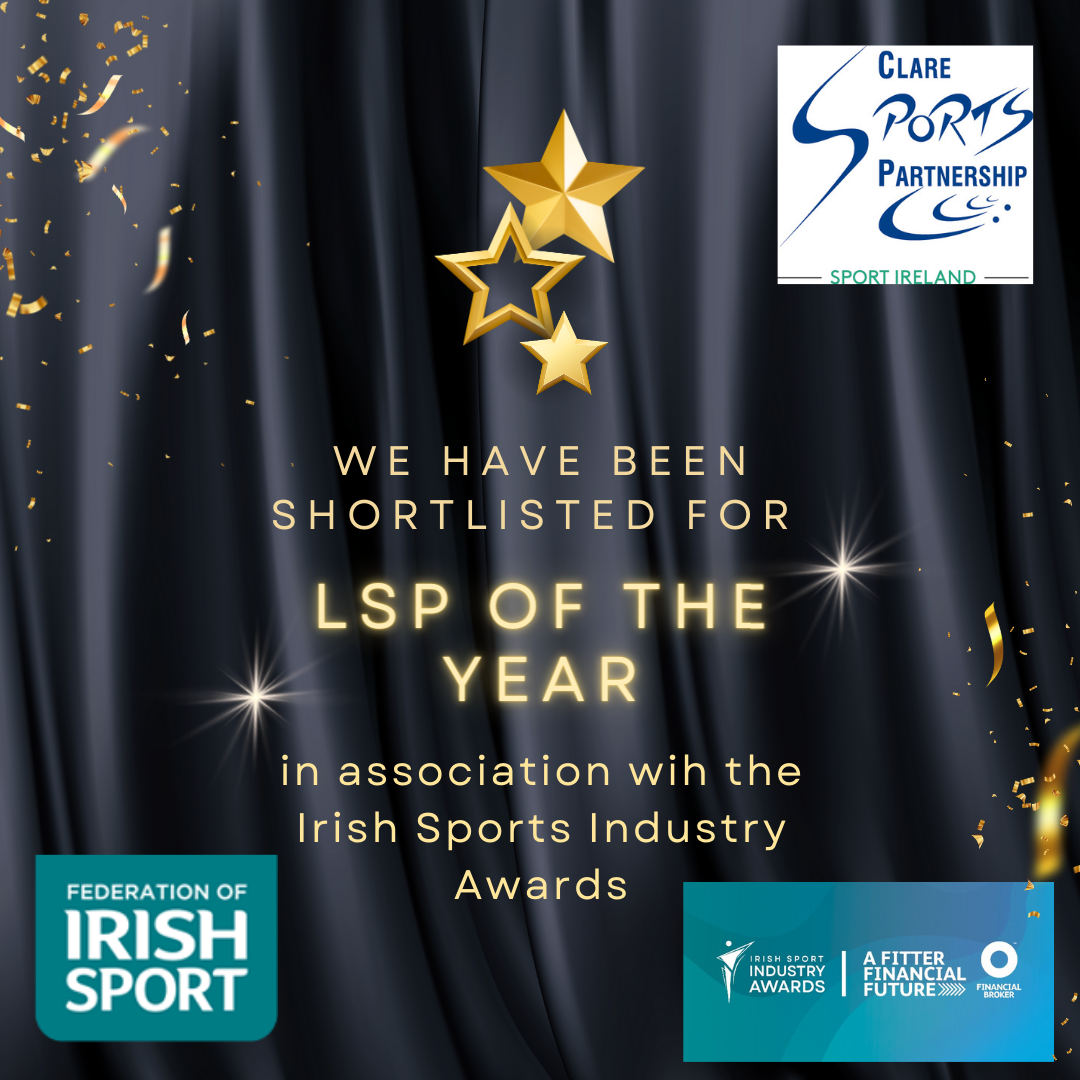 We are thrilled to learn that we have been shortlisted for LSP of the Year for the 2032 Irish Sports Industry awards!
The Federation of Irish Sport has today announced the shortlist of nominees for 8 categories of the Irish Sport Industry Awards, in association with Financial Broker. The remaining 3 categories will be revealed at the awards ceremony at Dublin's Westin Hotel on Thursday 25th May.
The Sport industry in Ireland supports 64,000 jobs, stimulates €3.3 billion in household spending, and generates €3.7 billion gross value added (GVA) to the Irish economy. This year's event will be the sixth staging of the Awards which recognise and celebrate that value of sport to society and reward excellence in the business of sport.
The 11 award categories celebrate a cross section of organisations, people and capabilities that fuel and drive the management, funding, and sustainability of sport in Ireland.
The awards ceremony will be attended by an audience of invited guests from across the sports sector with Deputy Niamh Smyth TD, Chair of the Oireachtas Committee on Tourism, Culture, Arts, Gaeltacht, Sport and Media delivering the keynote address.
A highlight of the evening will include the announcement of the award winners for the Outstanding Achievement and Contribution to Sport Award, the Jimmy Magee Sports Coverage of the Year Award as determined by the Association of Sports Journalists Ireland, to be presented by The Magee Family and the inaugural Women in Business in Sport Award, in partnership with KPMG.
The Judging Panel for the 2023 awards chaired by Rob Hartnett, Founder and CEO of Sport for Business comprises members of the sports sector from media, business, PR, and local and national representative bodies.
Mary O'Connor, CEO of the Federation of Irish Sport said, "We are delighted to announce the shortlist for the Irish Sport Industry Award categories, in association with Financial Broker. Sport is an integral part of Irish society, and we are really looking forward to celebrating and recognising the immense value of sport to the Irish economy."
"I would like to say a big thank you to the national governing bodies, local sports partnerships and those in the sports sector that submitted entries this year. The standard and number of entries for 2023 has been phenomenal."
 Rob Hartnett, Chair Judging Panel, CEO and Founder Sport for Business said: "It is always a pleasure to judge great work and that is what we have seen this year. The judges pored over nearly 100 submissions and we emerged with the best of the best."
"Sometimes we fail to stop and recognise our achievements. That is why these awards are so important, and why chairing the judging panel is such an Honour."
For more information visit www.irishsportindustryawards.ie