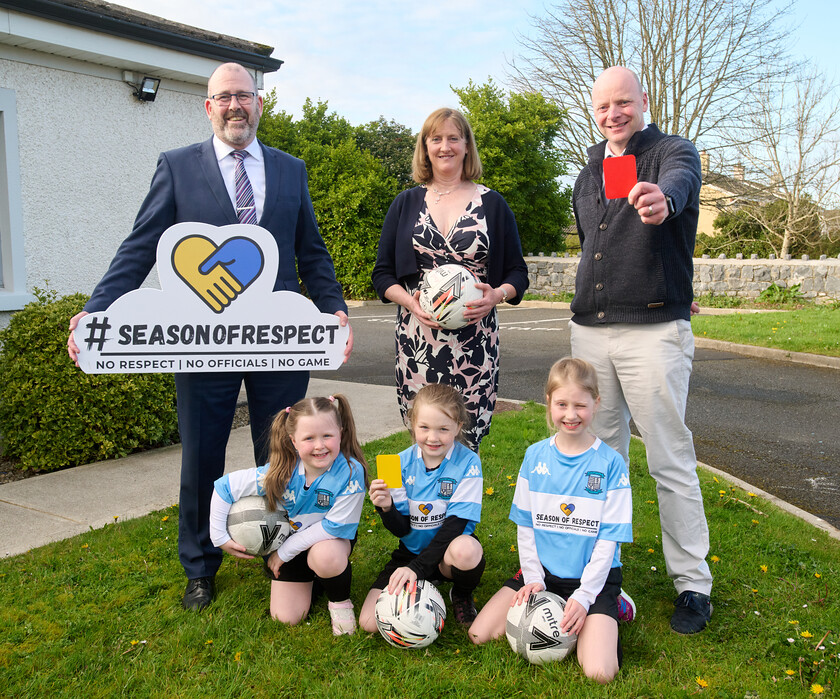 Giving Abusive Behaviour The Red Card
Clare sporting organisations address negative behaviour towards referees and officials
Earlier this month, Clare Sports Partnership launched the Season of Respect campaign, a cause which points the spotlight on the unacceptable culture of abuse on referees which is experienced across all sports.
Dr. Una May, CEO Sport Ireland was in attendance to officially launch the event as well as Clare Sport's supporting organisations: Clare GAA, Clare LGFA, Clare Camogie, Clare District Soccer League and Clare Schoolboys/girls Soccer League. Commenting at the launch on the negative culture that exists towards referees and officials, Una May highlighted:
Clare isn't unique in this. Clare has taken responsibility to tackle the issue. It is an issue that happens across the country. If we can't get our coaches and parents who are in positions of authority to behave in an appropriate way, it is inevitable that young people will think that it is acceptable.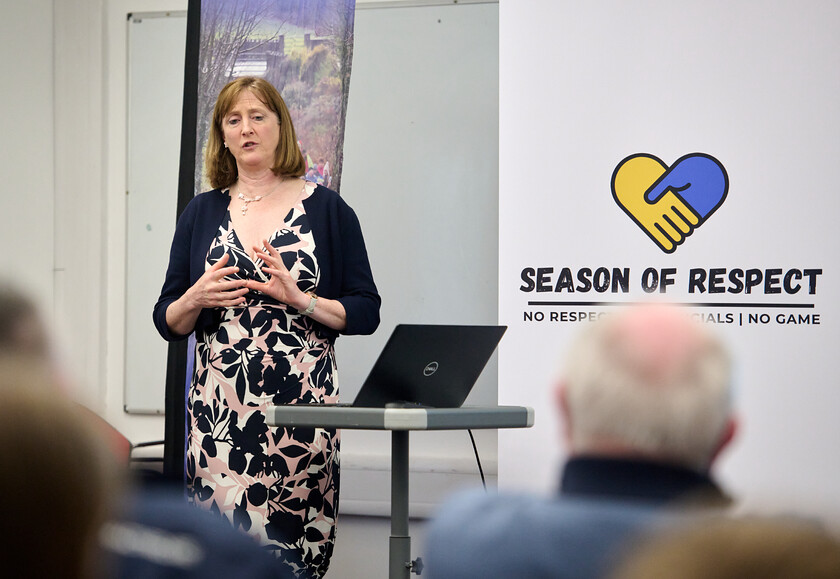 Full interview on Clare FM
In a recent survey conducted by Clare Sports Partnership as part of the Season of Respect Campaign, it was found that 64% of the respondents felt that they have witnessed unacceptable behaviour towards referees or officials over the past 12 months. In the findings informed by parents, coaches, players, and referees, it was reported that the abuse is coming from all involved in the game from underage players through to the spectators on the side-line.
One respondent reported, "Having attended many matches for the last few years I get the impression that some parents and coaches think it is part of the culture to behave this way."
Another said: "Adults pass comments that aren't nice to referees and as a result the children look up to them and learn and as a result they then grow up knowing nothing else and pass these comments on as well. It's a vicious cycle."
One respondent exclaimed, "If the abuse was aimed at a member of public they could be prosecuted by gardai." Another stated, "Underage and adult verbal abuse is verging on criminal."
Are you interested in changing the culture towards referees and officials in your club or school in Co. Clare? Contact us for more details on the initiatives available at 065 6865434 or email lizzy@claresports.ie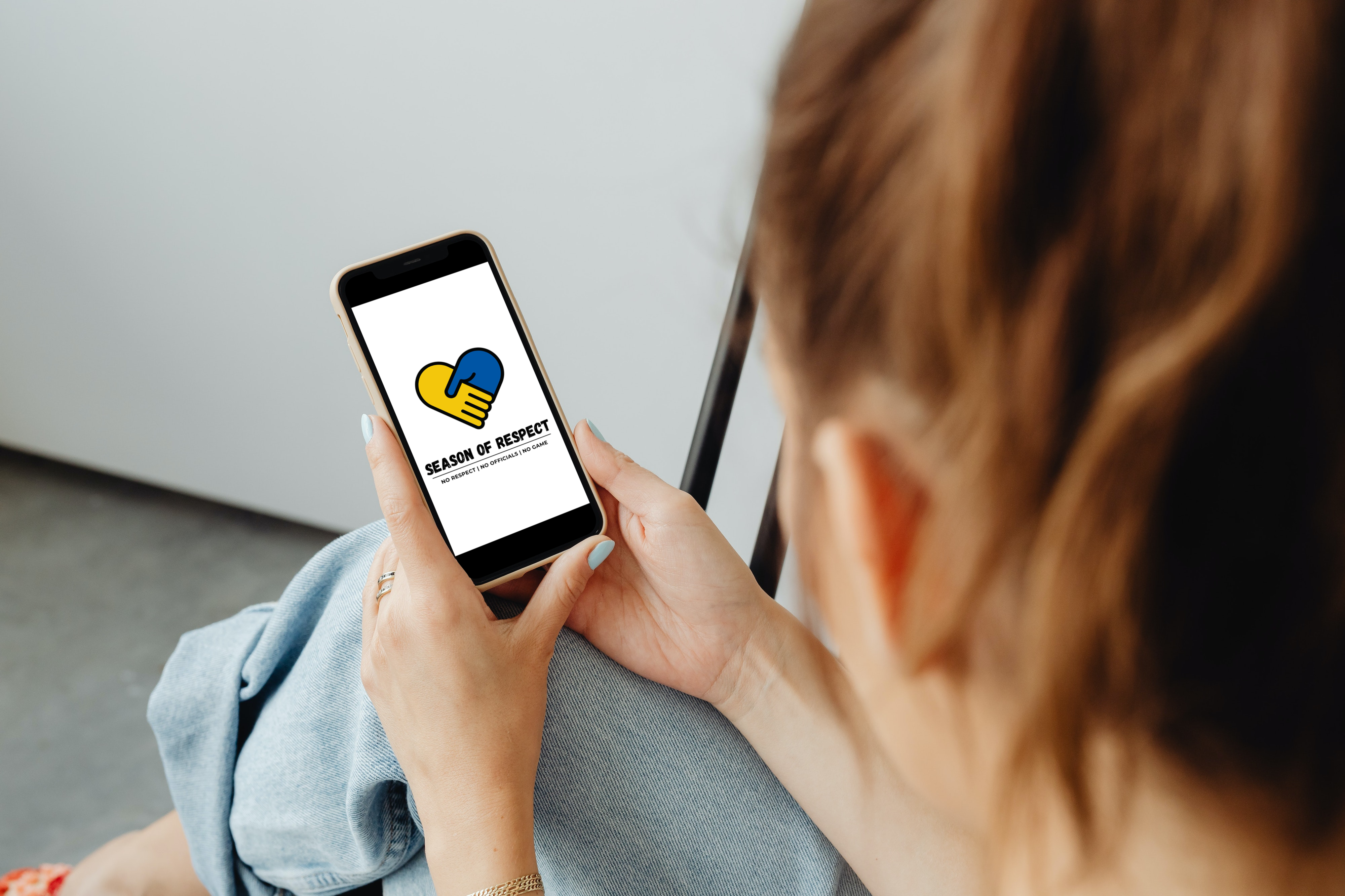 Clare Sports Partnership wishes to thank Deirdre Shannon, Chairperson Clare Schoolboys and girls' soccer and Brian Howard, Chairperson Eire Og Gaa club for providing an insightful club and league perspective to attendees on the issue on the night.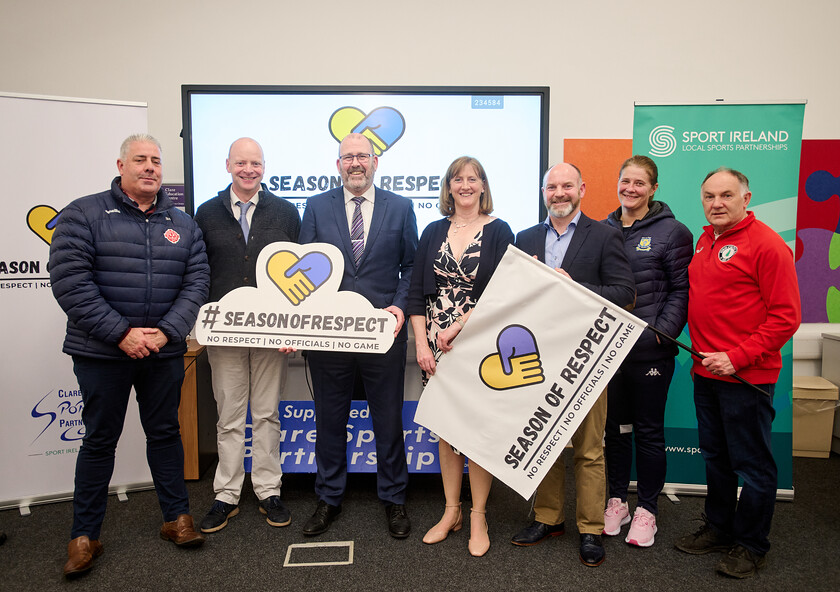 Are you interested in changing the culture towards referees and officials in your club or school in Co. Clare? Contact us for more details on the initiatives available at 065 6865434 or email lizzy@claresports.ie