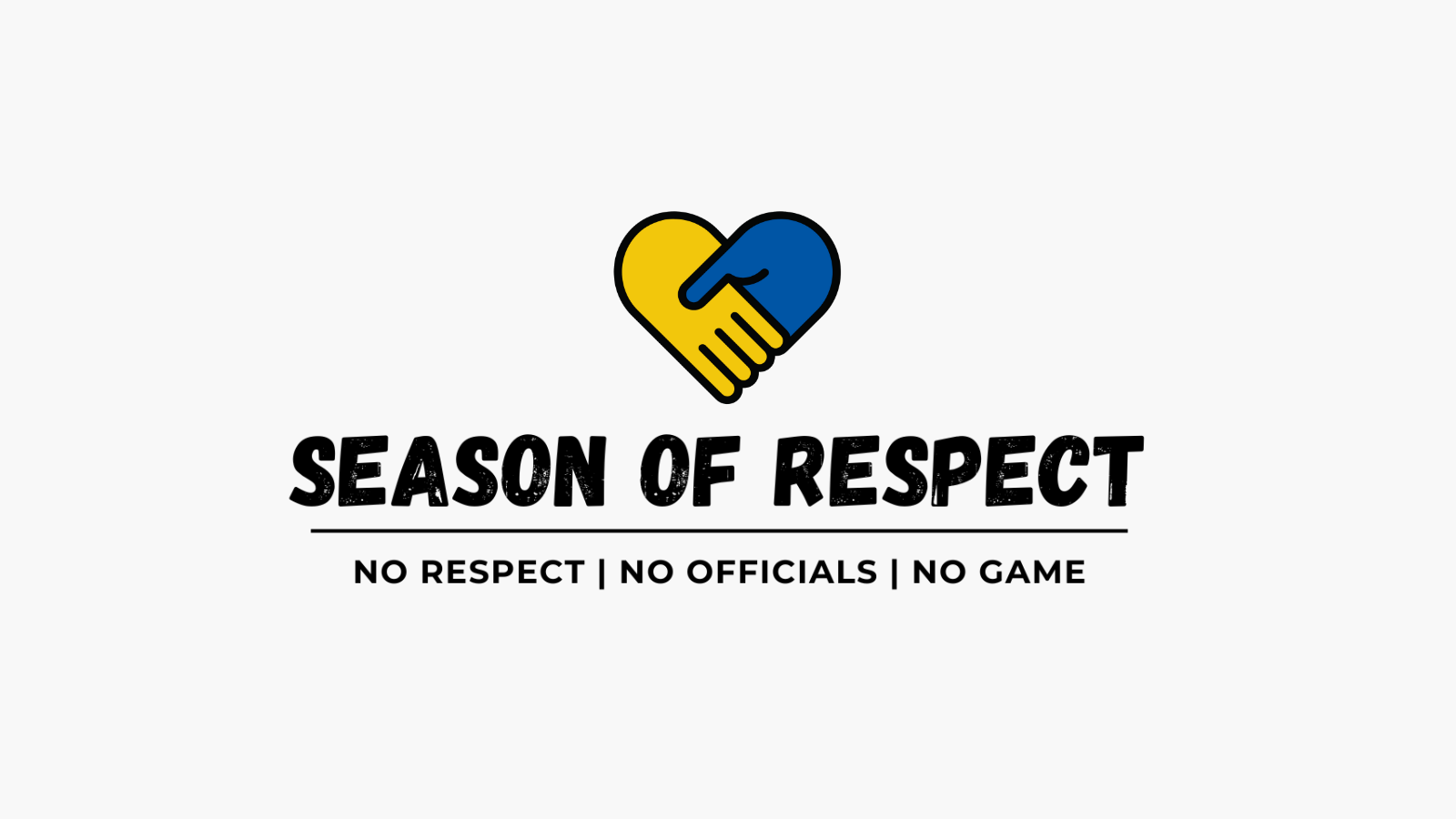 Season of Respect: Level 1 Club Award
Welcome to the Season of Respect Level 1 Club Award. This initiative aims to tackle the widespread issue of referee and officials abuse, which manifests in various harmful ways from verbal assaults to threatening behaviours.
Working with Clare Sports Partnership, the Season of Respect programme empowers clubs, management, and players to rectify this behavioural problem through activities promoting respect and inclusivity. The initiative also offers specific support for referees, fostering a positive environment and encouraging new recruits into the role.
By signing up to the Level 1 Club Workshop, you will receive a Season of Respect Pitch Side Banner symbolising your commitment to fostering respect in sport. Already in Clare, we have 8 clubs that have achieved Level 1 Status: Ballyvaughan / Fanore GAA Club, Inagh / Kilnamona GAA Club, Corofin Camogie Club, Bunratty FC, Clare Comets BC, Ruan Camogie Club, Hermitage FC, St. Pats FC and Lifford AFC. We also have one club that have have achieved the highest award of Level 2 status, Éire Óg GAA Club. Members of 6 other clubs have completed the Level 1 training, but they have not met the criteria of 3 members of the club attending.
To be awarded as a Level 1 Club, your club will attend a 1.5 hour online workshop, that will look at challenging the status quo, foster a culture of respect and inclusion, and create a positive environment for referees.
3 members of you club are required to attend i.e. 1 Club Executive + 1 Head Coach / Manager + 1 adult player / Children's (player) Welfare Officer, and be operating in County Clare.
Our next online workshop is on the 12th June at 8pm. For more details, contact 065-6865434 or email: cathy@claresports.ie