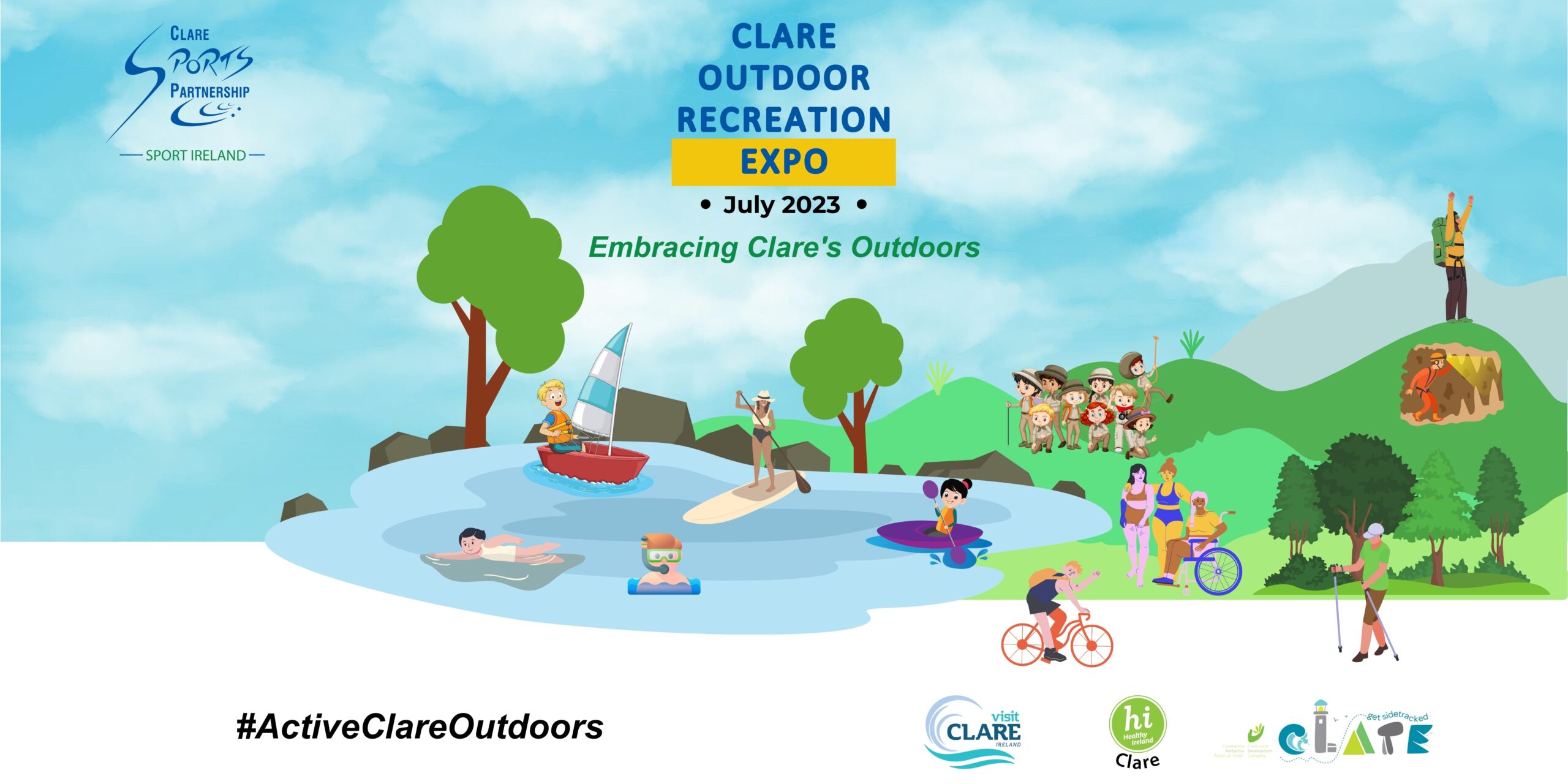 Ready To Get Outdoors This July?
Welcome to the Clare Outdoor Recreation EXPO, brought to you by Clare Sports Partnership in collaboration with various outdoor activity organizations which we will be celebrating over the coming weeks!
Get ready to embrace the great outdoors and embark on an unforgettable adventure throughout County Clare. Join us for an action-packed month of July 2023, filled with subsidised and FREE physical activity events designed to inspire, motivate, and engage individuals of all ages and abilities.
As a proud advocate of the 'Embracing Ireland's Outdoors' National Outdoor Recreation Strategy 2023-2027, our mission is to lead, guide, and facilitate the sustainable development and management of outdoor recreation while encouraging increased participation. We believe in the power of the great outdoors to transform lives, improve well-being, and create lasting memories.
During the Clare Outdoor Recreation EXPO, you'll have the opportunity to explore the breath-taking landscapes, picturesque trails, and stunning coastline that County Clare has to offer. Whether you're an outdoor enthusiast, a family seeking fun-filled activities, or someone looking to kick-start a healthier lifestyle, we have something for everyone.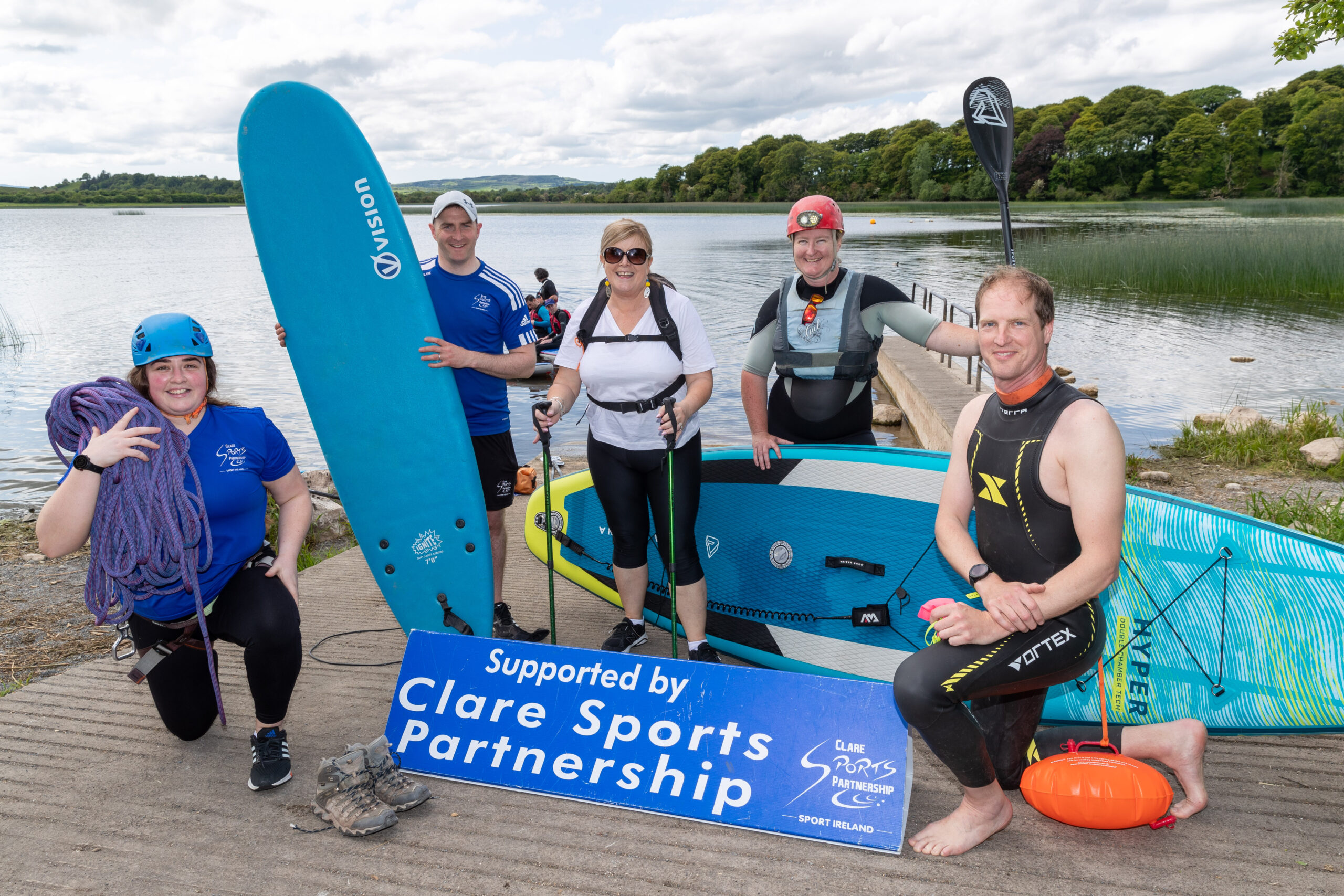 From exhilarating hiking and biking adventures to thrilling water sports and nature walks, our diverse range of events caters to every interest and fitness level. Engage with experienced guides and instructors who will help you discover new passions, learn essential skills, and unlock your full potential.
By participating in the Clare Outdoor Recreation EXPO, you not only enhance your own well-being but also contribute to the sustainable development and preservation of our natural resources. Together, let's foster a culture of active outdoor living and build a stronger, healthier, and more connected community.
Don't miss out on this incredible opportunity to get active, explore nature, and make lifelong memories. Join us for the Clare Outdoor Recreation EXPO in July 2023 and experience the beauty and excitement of County Clare like never before. Get ready to embark on your outdoor journey today!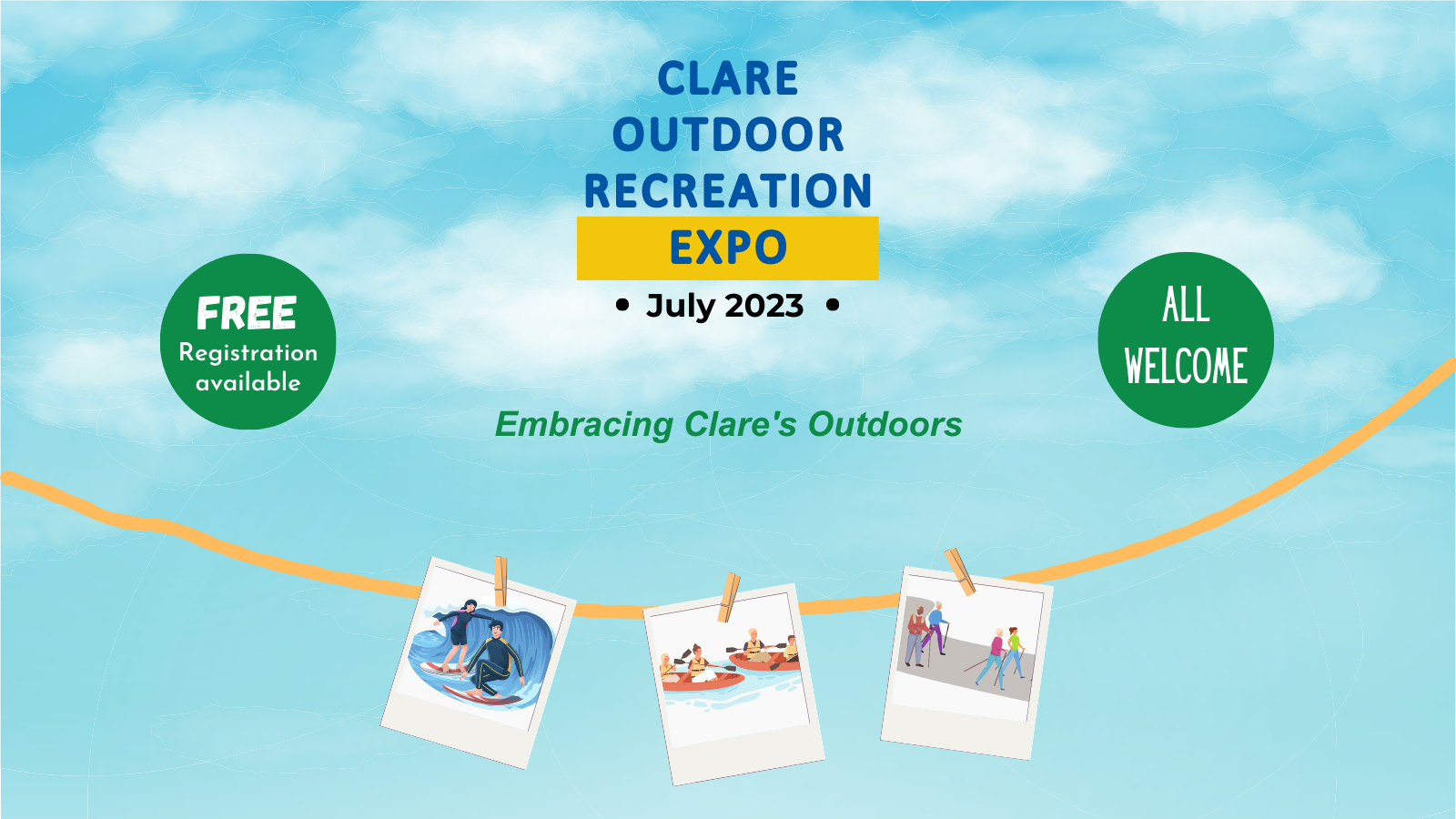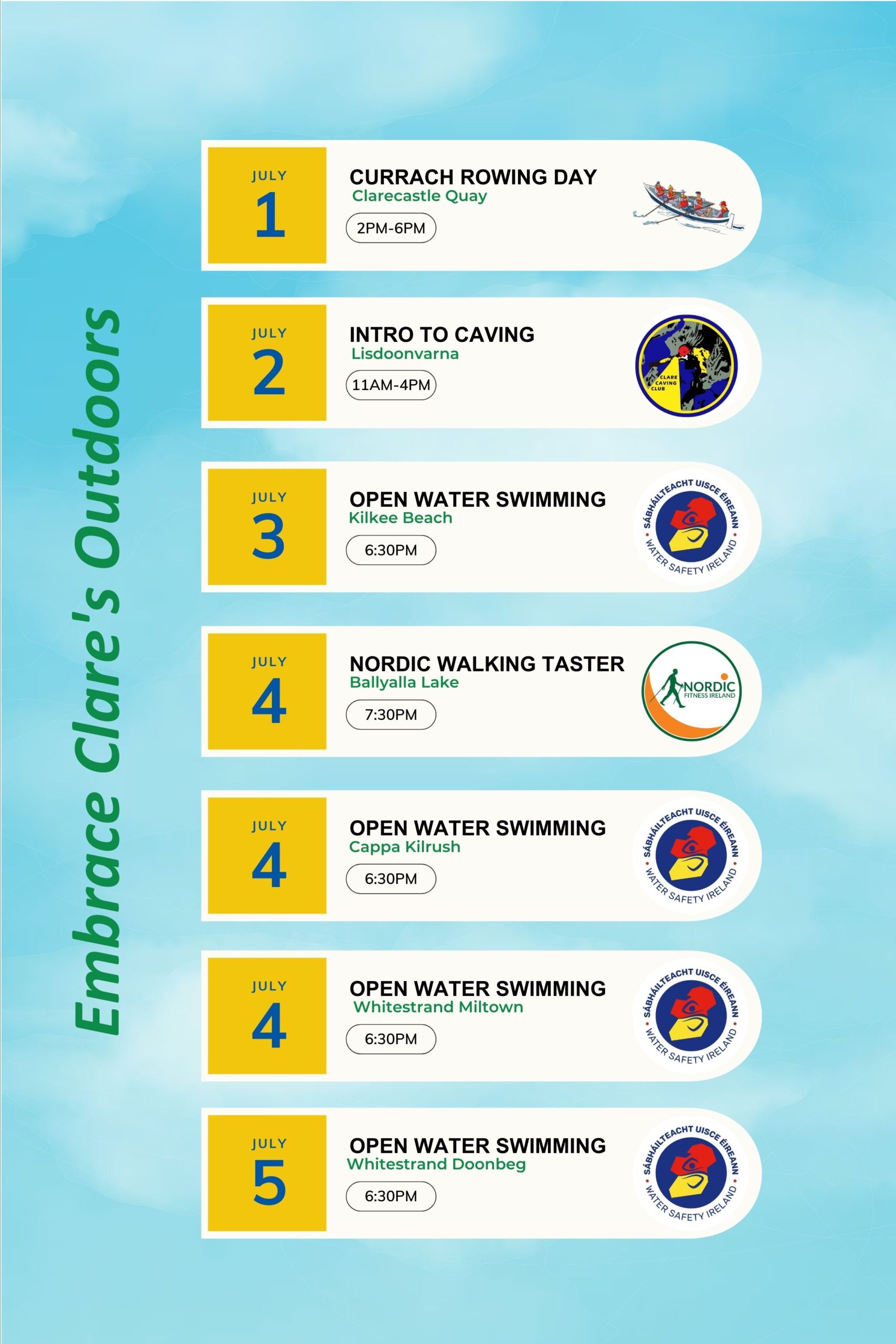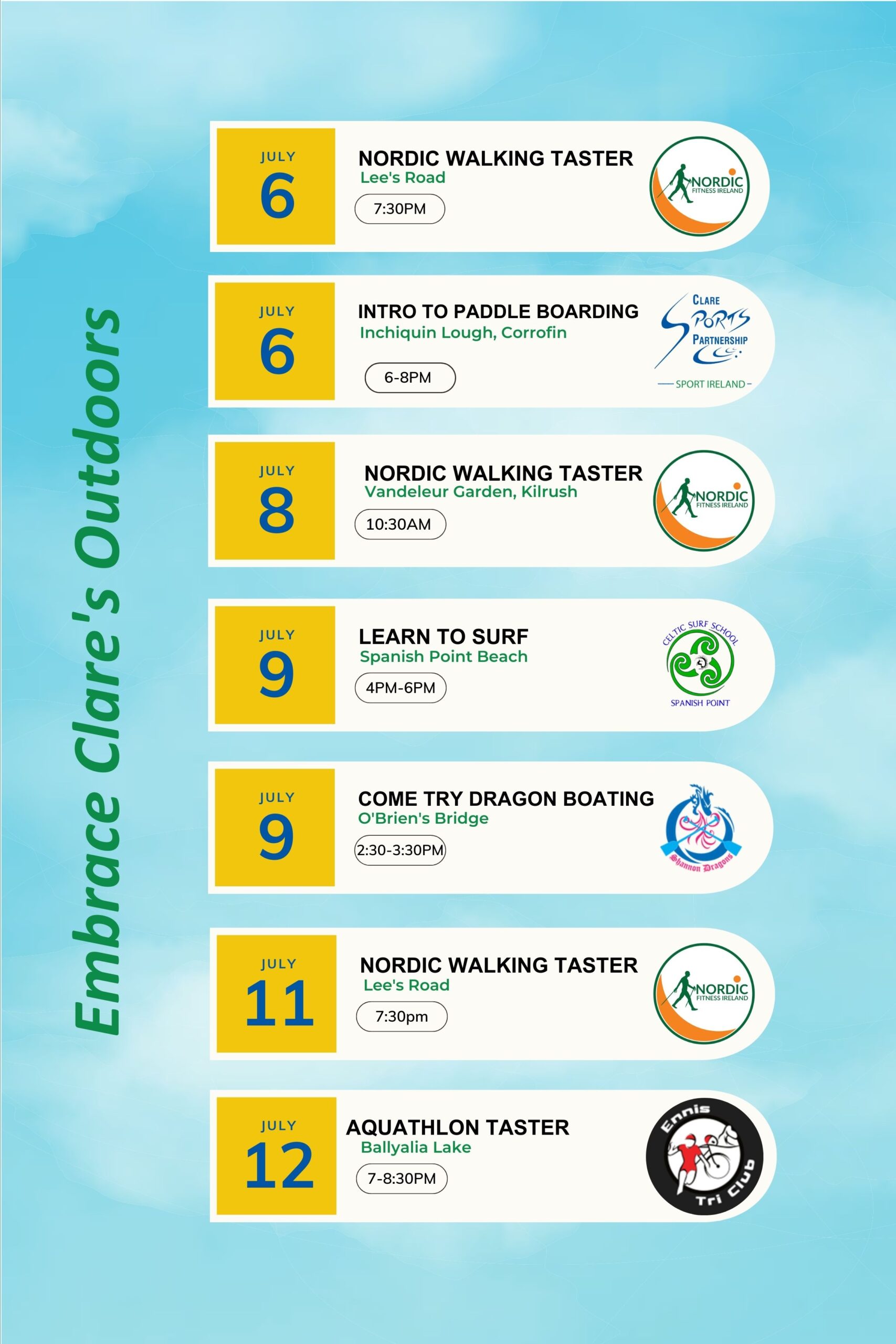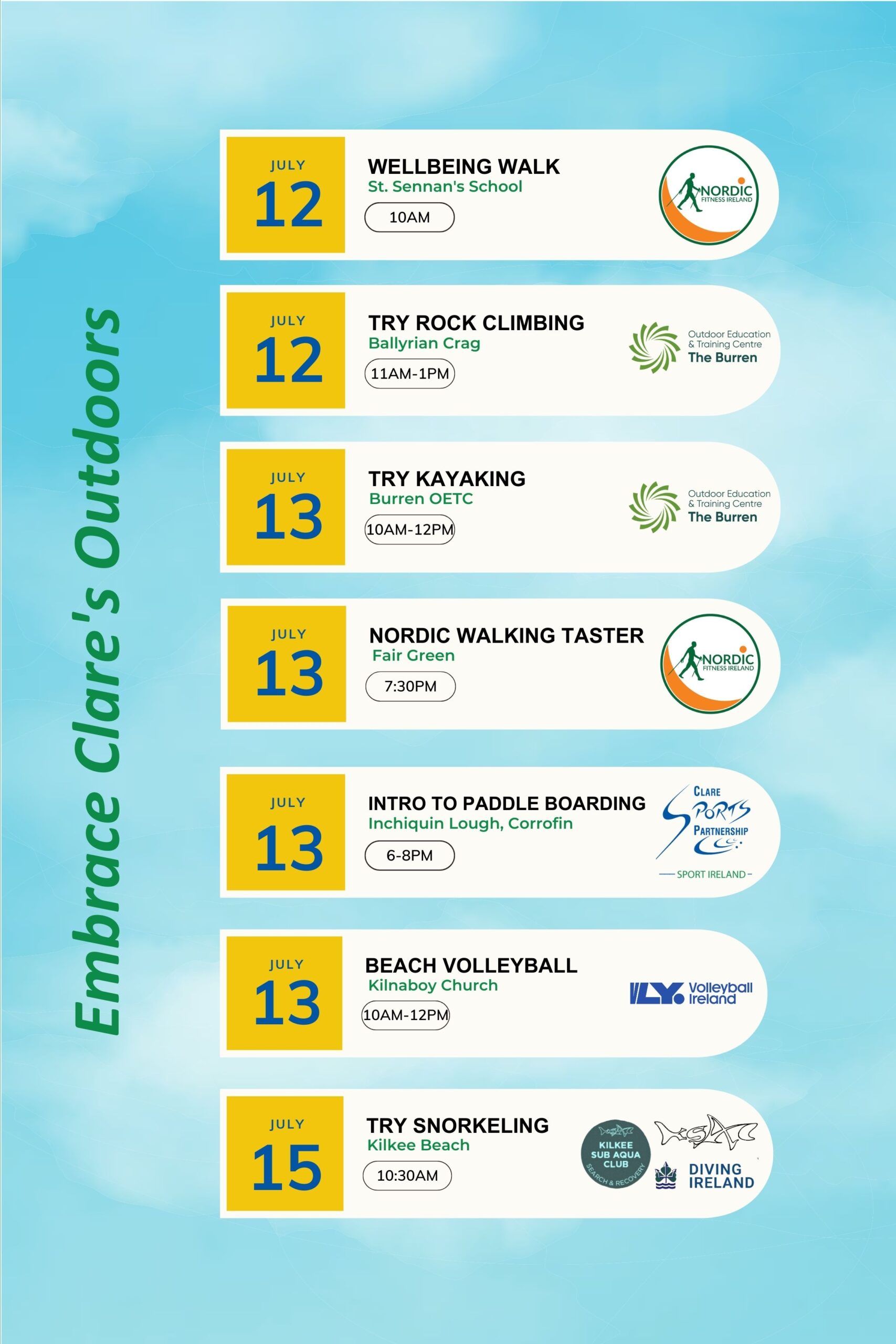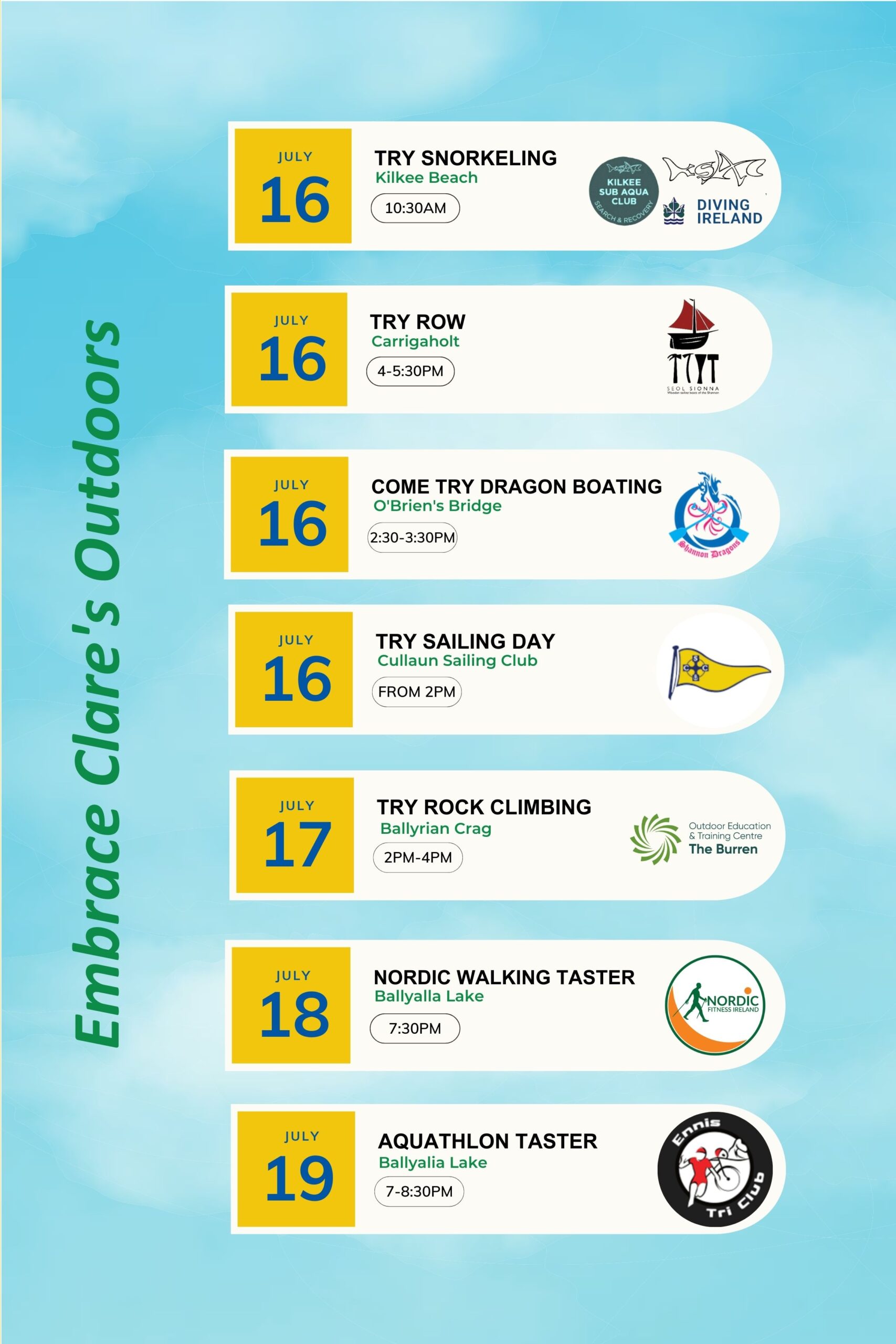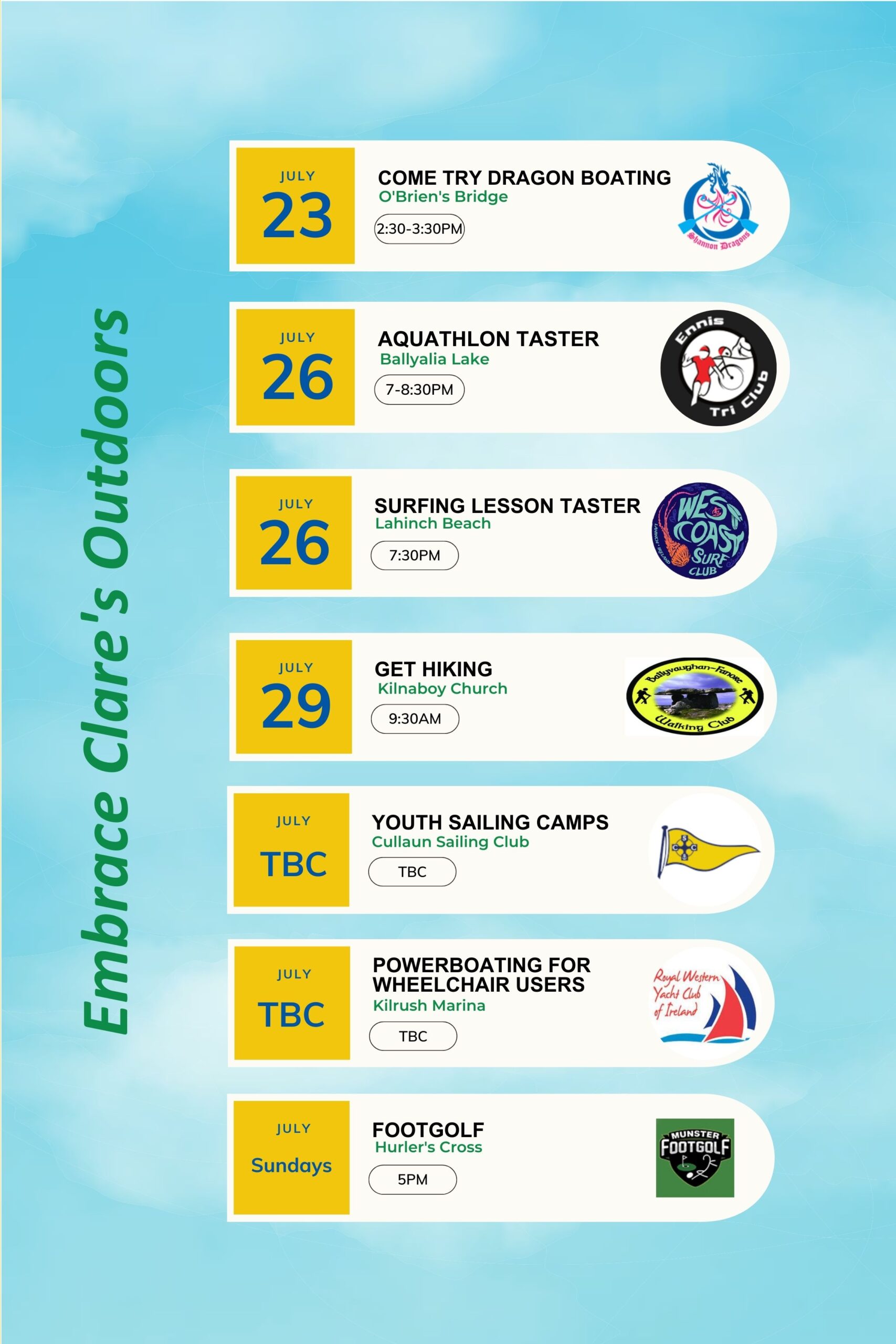 Do you have a query? Fill out the contact form below and we will reply as soon as possible.